Available in the UK Only! Beautiful items to increase the remembrance of the Awaited Saviour of Humanity (ajtf) all while contributing towards the Campaign of Imam Mahdi (ajtf) & Charitable Causes around the world in the name of Imam Mahdi (as)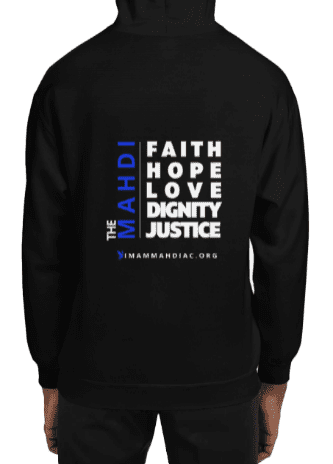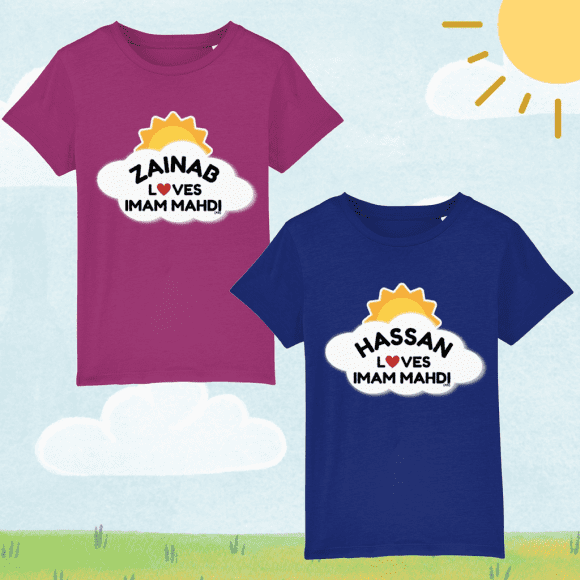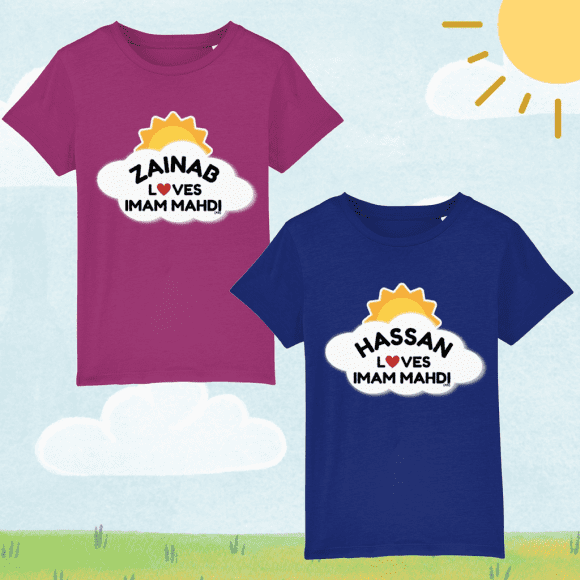 PERSONALISED SHIRTS FOR KIDS!
Let the kids be proud of their love for Our Imam (may Allah (swt) hasten his reappearance) and be reminded of Him with these amazing personalised shirts. Ideal for Holy Birthday Celebrations and of course 15th Shaban!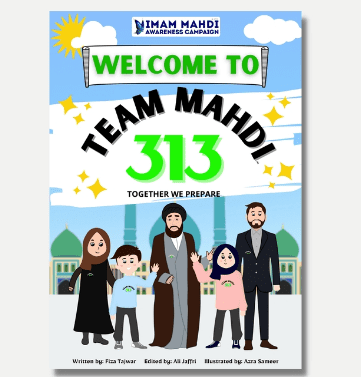 Welcome to Team Mahdi Children's Book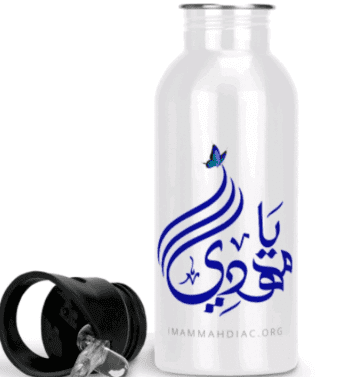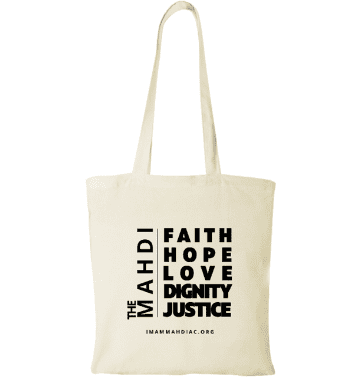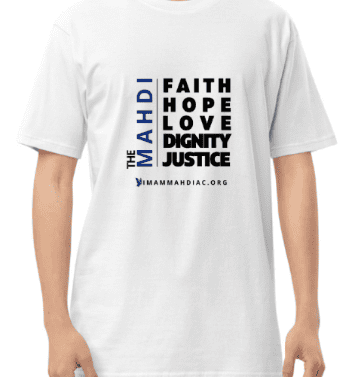 Adult Shirt - Carry The Message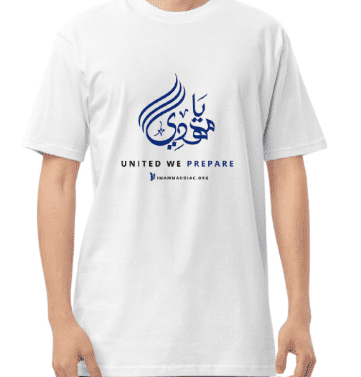 Adult Shirt - United We Prepare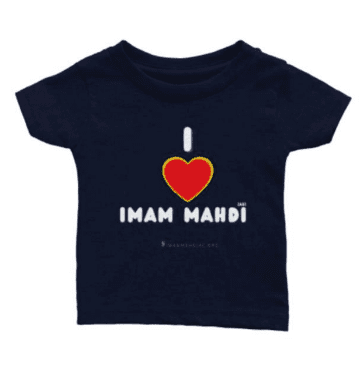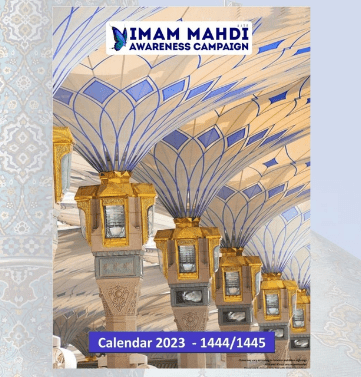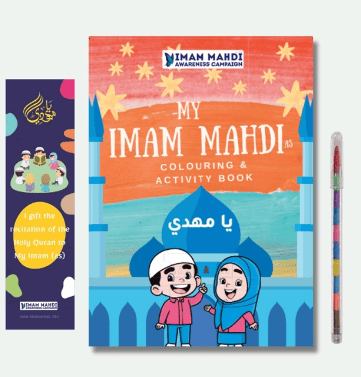 Colouring & Activity Book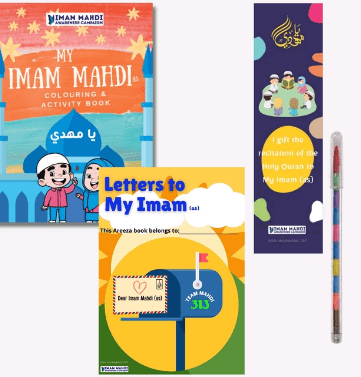 Colouring and Areeza Books Set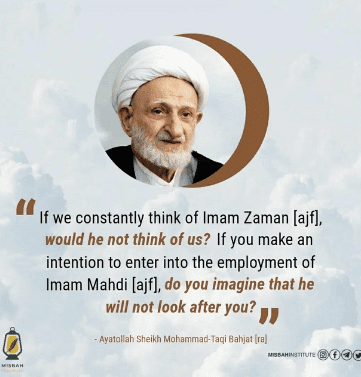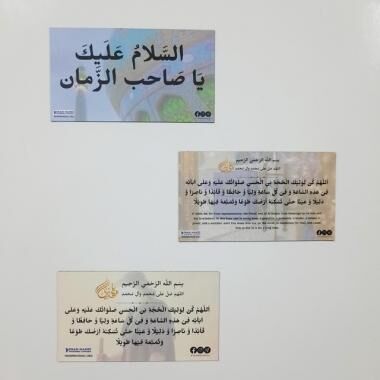 Fridge Magnet (5.2 x 9cm)
Full Hoodie - Carry The Message (double sided)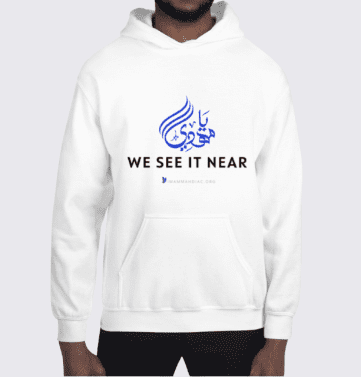 Full Hoodie - We see it Near
Junior Muharram T-shirt (Double Sided)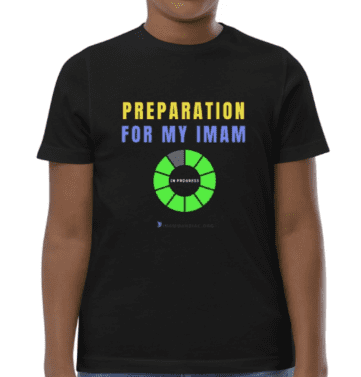 Junior Shirt - Preparation for My Imam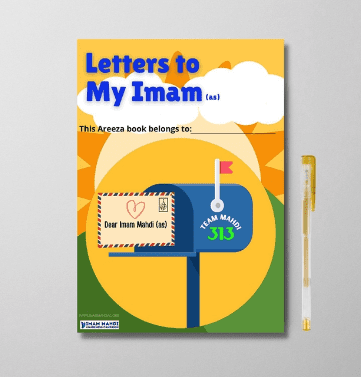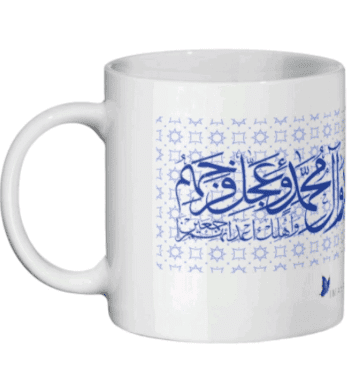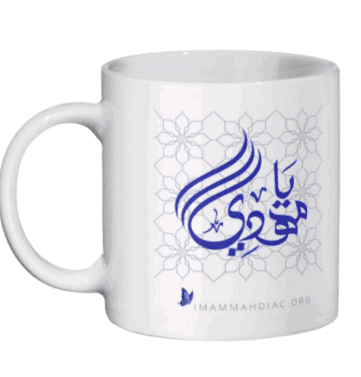 Muharram Hoodie (Adult Double Sided)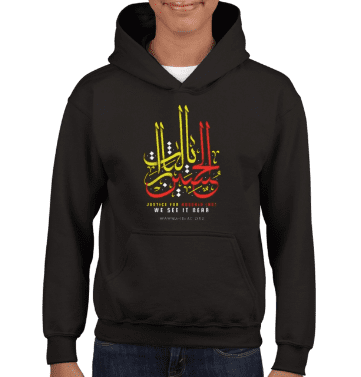 Muharram Hoodie (Junior Double Sided)
Muharram T-shirt (Adult Double Sided)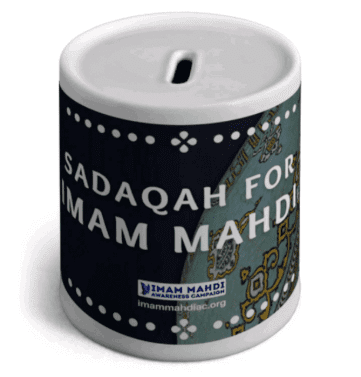 Team Mahdi Full Hoodie (black/white) Junior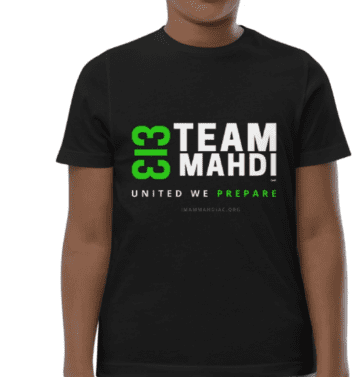 Team Mahdi Shirt (Junior)